My family is walking through mud.  And dust.  We've donned eye protection and are dodging nails and carpet tack.  Yup.  We're purchased a new home.  A fixer-upper.  And we're in the middle of fixing it up.
If you've known us for long you're scratching your head.  You're puzzled.  You're thinking, didn't you just move?  Haven't you been fixing up your relatively new-to-you home?  Yup.  Three years ago we moved into a fixer-upper.  We fixed it up, sold it, and we're on to our next project.
(Wondering why?  This might help  http://bit.ly/1G7dgck.)
Our very first objective was to build a gate that would allow some outdoor storage.
As any fixer-upper would, we have a fairly good cordless screwdriver.  It's proven itself able in tackling the majority of jobs we tackle but our gate required some anchors through cinder block and brick.
My mom is the original fixer-upper in my family (that statement is worthy of its own blog post) and she had the appropriate tool, a heavy duty electric drill with torque to spare.  That baby will be my next tool purchase.
I wonder if you, too, have found that you struggle in completing a task, spinning your wheels, until you find the right tool.  I'm sure you'll agree that The Right Tool Really Does Matter.  I think about this truth often, as I often find myself knee deep in difficult situations.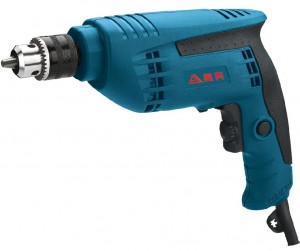 While sometimes those difficult situations are physical (my achy elbows and lower back can attest to the struggles with popcorn ceiling, drywall, and mud I've faced the last 2 days) they are often emotional, mental, and spiritual.  We wrestle, looking for the fix, when the right tool is actually easier to find than the correct tool in my garage tends to be.
Psalms 121:1-2 reminds me that my help comes from a mighty source, a power and a presence that is always with me.  In fact, my defender is waiting for my quiet plea, "Lord, I need You."  I lift up my eyes to the mountains – where does my help come from?  My help comes from the Lord, the Maker of heaven and earth.
Not only is He with me and waiting for me draw close to Him, He's given me a tool to use in my daily life.  How often do we sing, "Thy Word is a Lamp unto my feet," and yet we stumble in the dark?  Oh to actually crave His help and His word as the author of Psalm 119 did.  Do we truly believe, "How sweet are your words to my taste, sweeter than honey to my mouth!" or do we act as though His Word is a bitter pill to swallow.
Lord, help us crave Your Word, Your precepts, Your testimonies, Your redemption, Your mercies, Your steadfast love.  Challenge us to dust off our sword and face our every situation prepared with the right tool.  Amen.